What is Access Anywhere?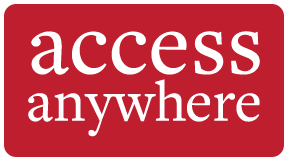 Access Anywhere allows you to access electronic resources when you're not on campus. After installing Access Anywhere, it will show up as a bookmark in your web browser. To use it, just go to any website you're trying to access, click the Access Anywhere bookmarklet and it will "show" the website that you're affiliated with Cornell.
To install: In your web browser (Firefox, Chrome, Edge, or Safari), make sure the bookmark toolbar is visible and then drag the above Access Anywhere icon to it.
Visit the Access Anywhere library guide for more installation information.
Document delivery and interlibrary loan
If you're away from Cornell for research or study, you're eligible to receive free scans of book chapters or articles that aren't online. (Submit your requests one article or chapter at a time.)
When you submit your request, indicate in the "notes" field that you are a student/researcher studying abroad/away from Cornell.
For more information, see the Document Delivery FAQ.
Borrow Direct is not available to off-campus Cornellians.
Suggest a purchase
You may ask the library to buy an e-book (or film, or research material in any format) by using this online purchase request form or sending email to okuref-l@cornell.edu.
Don't pay for stuff!
Never pay for an article or book or access to resources.
In most cases (except for textbooks), the Cornell Library has online journals, newspapers, magazines, ebooks and print books, or can get them for you at no charge to you!
Passkey can help you find it at Cornell, or Ask a Librarian.