How to search for articles
The Steps:
Find a database by browsing the list here or from the Databases link on the library homepage.
Click on the link to get into the database
Search the database for articles
How to access an article
Not all articles are available full text! If an article isn't available full text through a database...
Use Get it! Cornell.
If there is no "Get it! Cornell" link/button, search on the title of the article or book in the search box on the library homepage.
If you cannot locate the article, Ask a Librarian!
Access Anywhere for remote access
Access Anywhere is a bookmarklet that lets you quickly authenticate as a CU person, when you're off-campus. This allows you to access databases.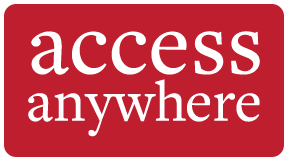 Articles & Full text
Search a number of databases at one time by going to the Articles & Full Text link on the library homepage, or go into individual databases for your searches.
Articles & Full Text searches articles, ebooks, audio files, and video files. It does not search the library catalog (print b
ooks and other physical items).
Use the Library Catalog for print books. Also, this system doesn't search all library resources. For comprehensive, or focused searching, go to the Databases link to find subject-specific databases.
Databases
APh: L'Annee Philologique

Indexes annually collected scholarly works relating to every aspect of Greek and Roman civilization (authors and texts; literature; linguistics; political, economic, and social history; attitudes and daily life; religion; cultural and artistic life; law; philosophy; science and technology; and the history of classical studies). Significant space is accorded to the auxiliary disciplines (archaeology, epigraphy, numismatics, papyrology and paleography). Book notices are followed by a listing of reviews as these are published ; notices of articles include an abstract in English, German, Spanish, French, or Italian.