What is Access Anywhere?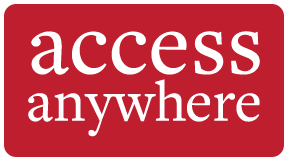 Access Anywhere allows you to access electronic resources when you're not on campus. After installing Access Anywhere, it will show up as a bookmark in your web browser. To use it, just go to any website you're trying to access, click the Access Anywhere bookmarklet and it will "show" the website that you're affiliated with Cornell.
To install: In your web browser (Firefox, Chrome, Edge, or Safari), make sure the bookmark toolbar is visible and then drag the above Access Anywhere icon to it.
Visit the Access Anywhere library guide for more installation information.
Citation Style
The Chicago Manual of Style

by

ISBN: 9780226104201

Publication Date: 2010-08-01

The sixteenth and latest edition of the Chicago Manual of Style is a comprehensive guide to writing and publishing with sections dedicated to non-English languages, grammar and bibliographical references.
CMS: Purdue Online Writing Lab - Provides an overview and basic examples by format primarily focusing on the notes-bibliography system
CMS Online - Full text of the print guide is available in electronic format allowing for quick searching and easy access (15th edition also available)
MLA Handbook

by

ISBN: 9781603292627

Publication Date: 2016-04-01

The eighth, and current edition of the MLA Handbook focuses on the core principles of citation and provides select examples by format in addition to writing mechanics.
APA: Purdue Online Writing Lab - Provides detailed descriptions and examples of citation style by format, figures/tables, footnotes and endnotes and sample papers
APA Blog - APA Published Blog is authored by a group of style experts to explain the answers to frequently asked questions or delve into citation minutia
Manage Sources
Zotero is a free, open source, web-based tool for managing citations, organizing pdfs, and creating bibliographies.
Profile
Maureen Morris
Contact:
106 Olin Library
mm342@cornell.edu
Help
Ask your questions in person, by phone, by e-mail, or chat.
Olin Library Reference phone number: 255-4144
Olin & Uris Libraries Reference e-mail address: okuref@cornell.edu
Request a Research Consultation This is a one-on-one meeting with a librarian to work through the research strategy and sources for a particular topic such as a thesis. Typically lasts at least one hour.